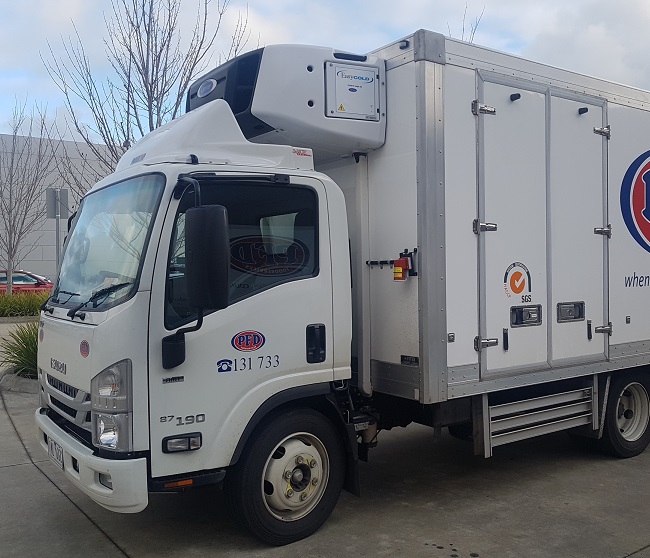 FUEL PRICES ARE ONLY RISING – Fuelscoops on Trucks save on Fuel Costs
But What About Trucks With Refrigerated Bodies?
PFD added a Fridgescoop to their Isuzu N-Series Trucks and gained a 12.2% Savings in Fuel Costs
Get an Advantage over Rising Fuel Costs!  Add a Fridgescoop and save at least 10% on your Fuel Costs!