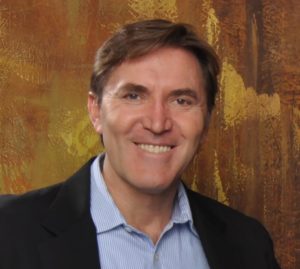 Aerotrans Australia is pleased to announce that as a part of its continued investment in the USA, it has appointed Mike Visser as CEO of its US subsidiary Aeroz-America.
Mike has spent the last 16 years as President of SuperSprings, an American based international suspension manufacturing company where he jointly built an idea into a multi-million-dollar success story.
Mike recognizes that truck operators, from single unit owner-drivers to large fleet managers, are concerned and focused on cost saving, and the methods by which savings can be achieved.
With fuel second only to labor as the most significant trucking operational expense, Mike is excited to spread the message that a 10% or greater overall fuel saving is available to all relevant fleets by installing a Fuelscoop roof mounted truck aerodynamic device.
Mike is particularly excited to be joining at a time where Aerotrans Australia (trading in the US as Aeroz-America), is at the later stage of developing Fuelscoop models specifically designed for medium duty US domestic trucks, starting with the Freightliner M2 range, and the MV International.
Aerotrans is an Australian based international company that has been manufacturing and distributing aerodynamic products to Original Equipment truck & trailer manufacturers, dealers, fleets and individual operators for over thirty years.
This appointment is an exciting development for Aerotrans as it continues to seek new markets for its proven products. Mike's 24/7 presence developing sales of Fuelscoop in North America will provide a foundation for continued investment in local jobs and advanced equipment.